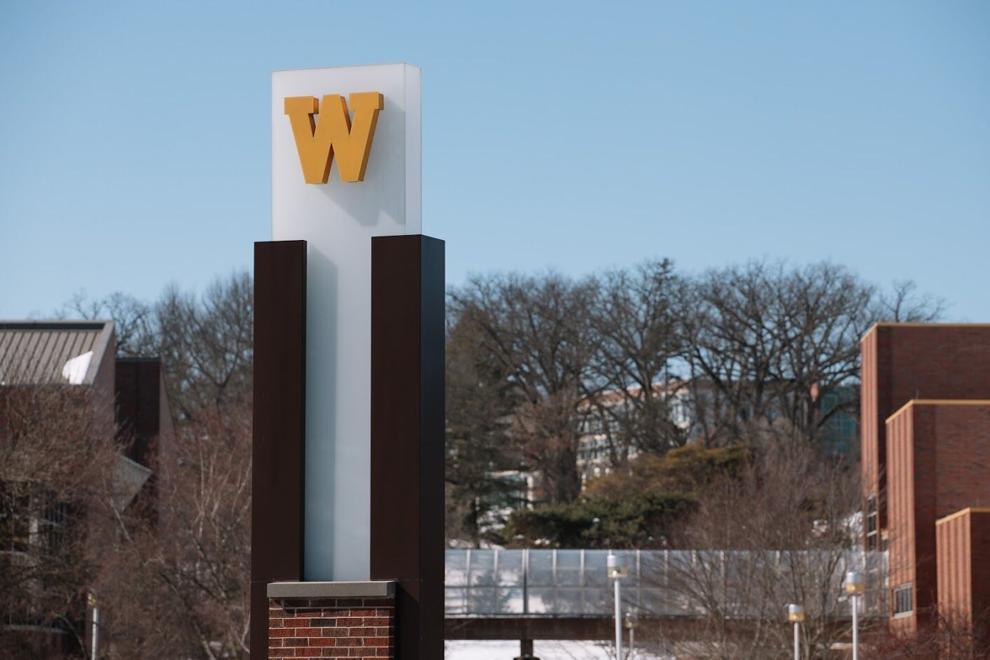 Western Michigan University's facilities management has teamed up with Tower Pinkster to improve air quality in buildings across campus.
As a result of the COVID-19 pandemic, the amount of outside air used in buildings and ventilating buildings has doubled and ventilation begins two hours earlier and later than in years past. Local firm Tower Pinkster has been working with the engineering department at WMU to evaluate the older air systems. The newer buildings on campus already meet guidelines.
Manager of mechanical engineering at Tower Pinkster and WMU alumni Jon Rumohr has been one of the most prevalent voices on this project.
"Knowing that (COVID-19) is an airborne transmissible virus, we looked at strategies to help improve the indoor air quality within spaces," Rumohr said. "Our role as a professional engineering group is to look at the betterment of society from a health, comfort, energy use and air quality perspective."
The heating, ventilation and air conditioning organization (ASHRAE), as well as the Center for  Disease Control and Prevention, have guidelines geared towards these systems that WMU has followed throughout the process.
"It's important to note that given budget and ability to upgrade the mechanics of buildings, not all of the buildings will be upgraded, we've done the best with what we have," Director of Engineering for Facilities Management, John Seelman said.
Seelman continued, "In fact, we had initially looked at upgrading five particular buildings and we are well on our way to doing that before school starts. We found that we can retrofit some additional buildings and will be working to do that throughout the school year.
The five buildings that facilities began upgrading are, WMU's Physical Plant, the University Computing Center, Sindecuse Health Center, Dalton Center, and Seibert Administration Building.
The new technology that is expected to be implemented for the fall semester is catered towards safety, efficiency, and improvement of the older buildings on campus. This includes portable room units, more effective filtration, and whole building air handlers that utilize bipolar ionization.
Bipolar ionization uses energy to split water vapor molecules into ions. This increases their size so they are more easily caught by filtration devices.
"This is not only a COVID type remedy... the common cold or flu are also greatly reduced in areas that have been treated with this," Rumohr said.